NeoFace Watch
---
The World's Most Trusted Facial Recognition Solution
NeoFace Watch
Every day, thousands of users rely on NeoFace Watch to create a safer and smarter world. With over 100 million enrolments, thousands of connected camera streams, millions of daily transactions and deployments spanning 57 countries and territories worldwide. NEC's NeoFace Watch is the world's most trusted facial recognition solution.
The platform uses off-the-shelf hardware, including IP cameras, networks, servers, smart devices and existing infrastructure. NeoFace Watch's flexible technology enables deployment at any scale; from single laptops, through to national highly resilient and complex solutions.
Its easy-to-use configuration and monitoring tools, support for enterprise orchestration and comprehensive API's, enable customers to tailor NeoFace Watch to meet bespoke operational requirements.
Now in its fifth generation, NeoFace Watch represents years of development with direct input and collaboration from our customers, industry experts and user community. Functionality includes surveillance from regular CCTV cameras alongside options for off-line video and images, with full support for data ingestion from multiple sources


NEC's algorithms are independently tested and proven by organisations such as NIST to be the most accurate in the world, achieving first place in every major facial recognition evaluation for the past decade. Our technology has led the evolution of facial recognition since the 1980's; from simple one-to-one scenarios, into one-to-many and later into complex video and real-time.
NEC's core expertise has paved the way for facial recognition to move out of controlled environments into highly complex real-world scenarios.
At the heart of NeoFace Watch lies the latest generation of NEC's pioneering algorithm. Born out of 40 years' biometric experience, it combines traditional mathematical feature based modeling, with highly curated cutting-edge artificial intelligence. The resulting solution cements NEC's position as trusted market leaders.
This unique pedigree enables NeoFace Watch to perform in complex real-world scenarios with challenging lighting, weather, extreme angles and headwear. Our data scientists strong pedigree with facial recognition and deep-learning ensure consistent performance across all genders, ages and ethinicities.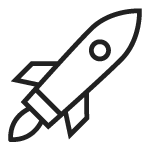 Live Facial Recognition
Identify faces from CCTV cameras and Video Management Systems in real-time
Geo-Tagging
Unify match and mapping data to provide greater insights
Video Analysis
Process multiple video files faster than real-time, providing rapid post-event response
Face Search
Search images against watchlists that are unlimited in size, with simple enhancement and comparison tools
Queue Management
Monitor and manage queue and journey times
Import Folders
Easily ingest bulk image and video data from any source without the need to write a single line of code
Smart & Bodyworn Devices
Stream live video, view match alerts and search faces directly from a bodyworn or smart device
API
Integrate facial recognition into existing applications via web services and RESTful API's
Built In Privacy & Responsible Use
Privacy is embedded into the heart of NeoFace Watch. Our system provides the flexibility to configure a solution to ensure compliance with local privacy regulations, governance and public expectations. As standard, the system includes comprehensive privacy controls at both a biometric and an infrastructure level.
Features include the ability to automatically blur any unknown faces, such as people in the background, and automatically purge records after a predefined time. By default, non-match data is never stored. Data can only be accessed by authorised users via comprehensive role-based access control, while our alerting engine ensures that potential matches are only raised to appropriate personnel. The system fully supports end-to-end encryption of data both at rest and in transit.
With 40 years' experience deploying biometric solutions to government, NGO and private sector clients, we understand that responsible use of technology is critical. While artificial intelligence and biometric technology has the potential to enrich lives and build a smarter, safer world, socially responsible use is critical to avoid potential concerns around privacy and discrimination. To ensure ethical use of our technology, NEC has enacted a series of principals which govern the deployment of all our artificial intelligence solutions:
Fairness
Ensure that individuals are not unfairly discriminated
Dialogue
Build partnerships and collaborate with external experts and third party stakeholders
Privacy
Respect and protect individuals' privacy
Transparency
Create a framework to explain the result of AI decisions
Explanation
Explain the effects, value and impacts of our AI solutions
Utilisation
Ensure all solutions are implemented in a way that respects human rights
NEC is committed to realizing better lives and more vibrant societies. Through the power of digital technologies, we will solve the problems faced by our clients and by societies, to create safe, secure, efficient and equal communities everywhere

- Takashi Niino, NEC President & CEO
NEC
Since its founding in 1899, NEC has strived to maintain high ethical standards, creating products and services that provide value, building a company trusted by its customers under the motto of "Better Products, Better Services".
NEC operates in 169 countries and territories, employing over 100,000 people. Our solutions are deployed in fields as diverse as aerospace, agriculture, broadcasting, government, hospitality, logistics, manufacturing, healthcare retail, telecoms, transportation, public safety and beyond.
We pride ourselves on world leading R&D, driven from 9 laboratories in 6 countries with nearly 1,000 dedicated R&D staff. Our commitment to R&D underpins NEC's leadership in the areas of artificial intelligence and biometrics.
Organisations such as NIST demonstrate that NEC's fingerprint, face and iris technology is independently proven as the most accurate in the world; we continue to demonstrate industry leadership through ongoing innovation.
Developed out of the United Kingdom by our Global Facial Recognition team, NeoFace Watch actively demonstrates our commitment to innovation. Representing years of collaboration between customers, users, industry experts and our R&D teams, the off-the-shelf product provides a simple, flexible and easy to deploy solution to meet the challenges of the modern identity landscape.
"Utilizing NeoFace Watch...We're looking at quantifiable breakthroughs. We have seen a 30 percent increase in productivity, a huge positive impact in staff morale,"
Mr Ismail Isci
System Manager, Merit Lefkosa Casino
"The main motive of this was to make the citizens safe...After implementation of safe city project, the crime rate has been reduced by 27 per cent".
Dr K L N Rao
Joint Commissioner of Police of Surat
57 Countries / Territories
NeoFace Watch is trusted by customers around the world
Leading Accuracy
Independently proven as the worlds most accurate solution
Curated AI Training Dataset
Equivilent performance on all ethnicities and genders
Built-In Privacy Tools
Non-match data never stored. Blur unknown faces. End to end encryption
Regional Legislation
Configurable to support regional legislation to ensure compliance
Enterprise Scalability
Common platform for all size deployments
Millions of daily transactions, thousands of cameras and over one hundred million enrolments make NeoFace Watch the world's most trusted facial recognition solution
How Does Live Facial Recognition Work?
NeoFace Watch is designed to find a needle in a haystack, reducing a problem down to a much smaller review process. Built upon 40 years experience and world leading Artificial Intelligence to reduce bias and ensure operation in real world environments. Highly tolerant to aging, pose, headwear and environmental factors such as lighting and shadow, with built in privacy and security features.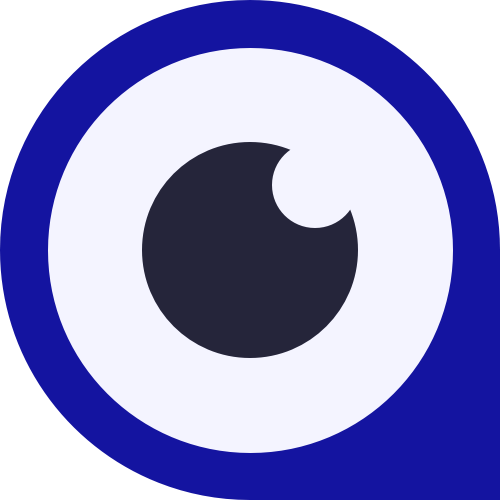 NeoFace Watch
The Worlds Most Trusted Facial Recognition Solution

Contact us to learn more
NeoFace Watch is supported by NEC's team of facial recognition experts around the world. We will be happy to contact you within your time zone in your preferred language.